Emergencies happen, including dental emergencies. The best thing to do is not to panic and call your emergency dentist in Torrance, James W. Mellert DDS and Associates. We offer exceptional patient care for general, cosmetic, and emergency dental procedures. Below, we'll take a look at some of the most common emergency dental procedures. Call our Torrance dental office to schedule today!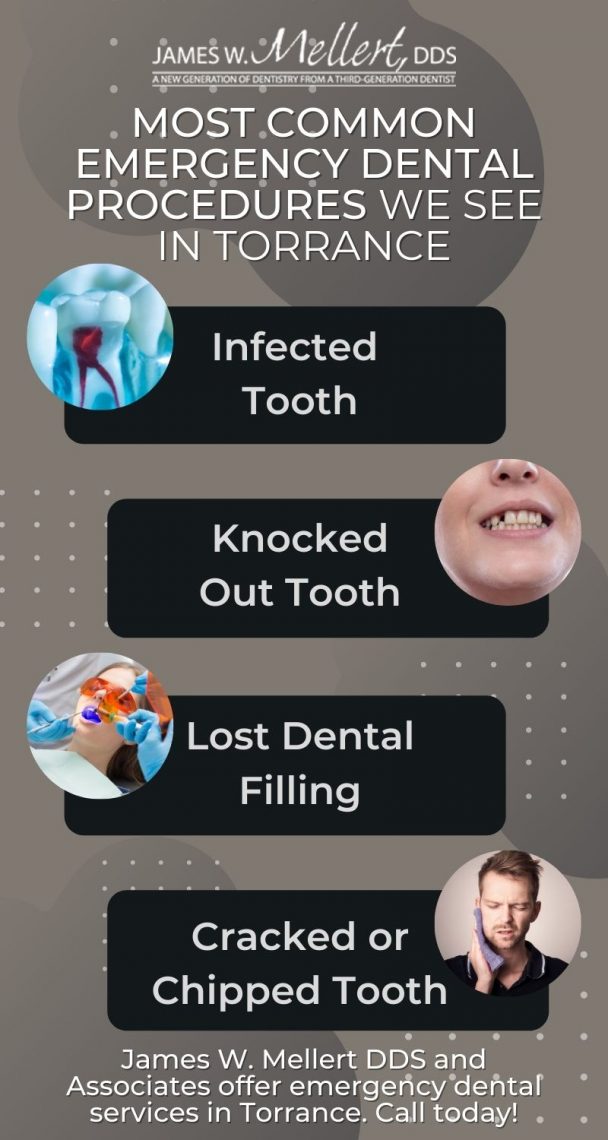 ---
Infected Tooth
A tooth infection can be caused by a variety of things, such as an impacted tooth. It can lead to a tooth abscess, too, which is puss that is around the tooth. As you know, infections can spread, so a tooth infection can lead to major problems, including nerve damage and the loss of a tooth, if left untreated. If you have severe dental pain or your mouth is swollen, call your Torrance emergency dentist right away.
Knocked Out Tooth
Many people knock out an adult tooth at some point in their lives. Whether you fell, got hit in the face with a ball, or you crashed on your bike, our Torrance emergency dentists can help. The important thing to remember is to retrieve your knocked out tooth and get to a dentist right away for the best chance of saving the tooth.
Lost Dental Filling
Sometimes, dental fillings fall out, especially if you've had them since you were a kid. If a dental filling falls out, you effectively now have a hole where your tooth was, which can lead to pain, inflammation, and an infection. If you suspect you've lost a dental filling, call your emergency dentist in Torrance right away.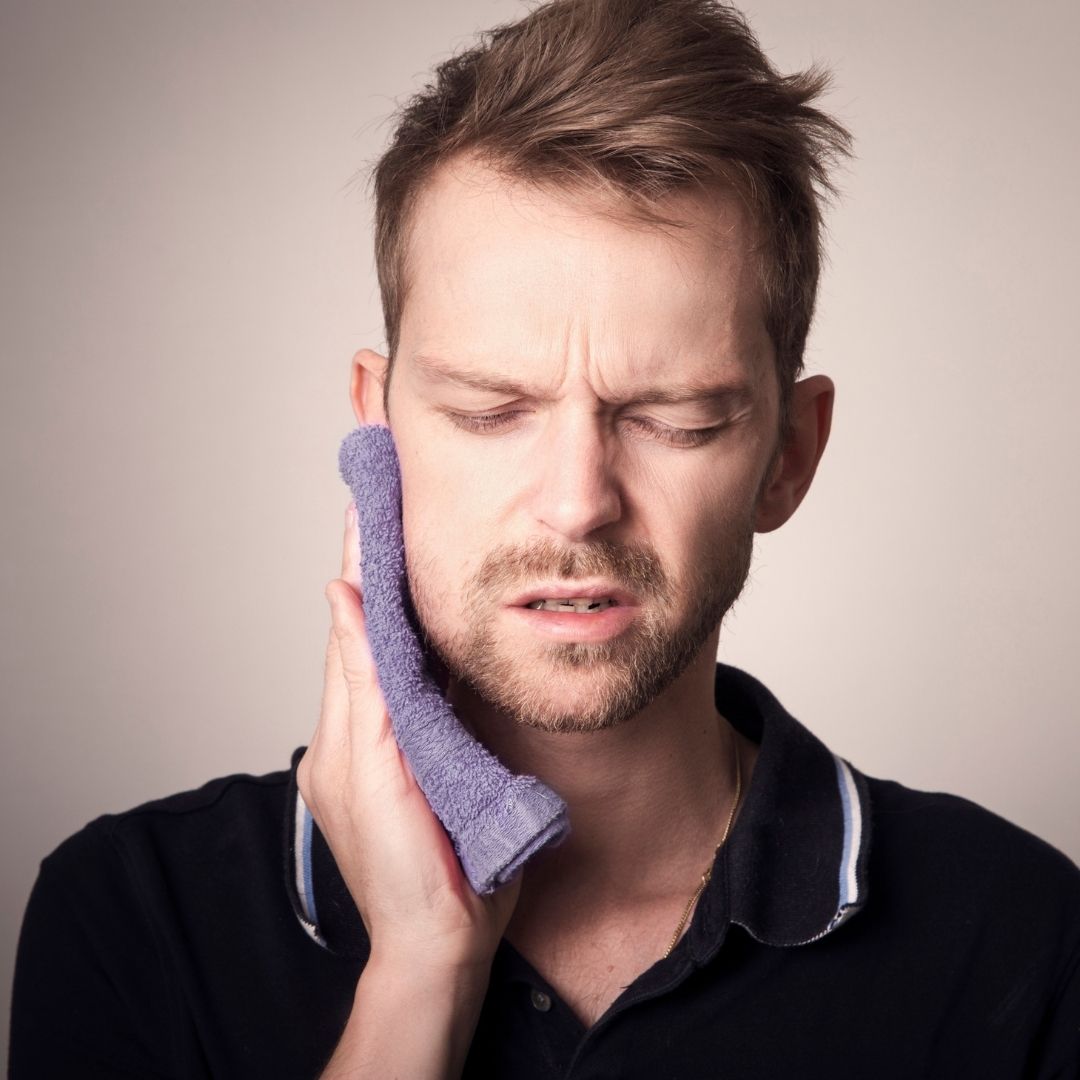 Cracked or Chipped Tooth
While our teeth are made from some of the strongest materials in the human body, they can break and/or chip. Depending on the type of break or crack, this can be a serious matter if some of your gums or nerves are left exposed. Call your local Torrance dentist to learn more today.
CHOOSE OUR TORRANCE DENTAL PRACTICE TODAY
James W. Mellert DDS and Associates have almost four decades of helping patients have the best possible oral health. Our compassionate staff welcomes you in and makes you comfortable during your time at our Torrance dental office. If you are suffering from a dental emergency, or you are just looking for regular dental care, call today!