Many people put off going to the dentist for years. Maybe they went as a child, but as an adult, they have neglected regular dental care. James W. Mellert DDS and Associates offer regular dental care for adults in Torrance, California. Below, we'll take a look at what you can expect on your first visit back to a Torrance dental office. Schedule your dental appointment today.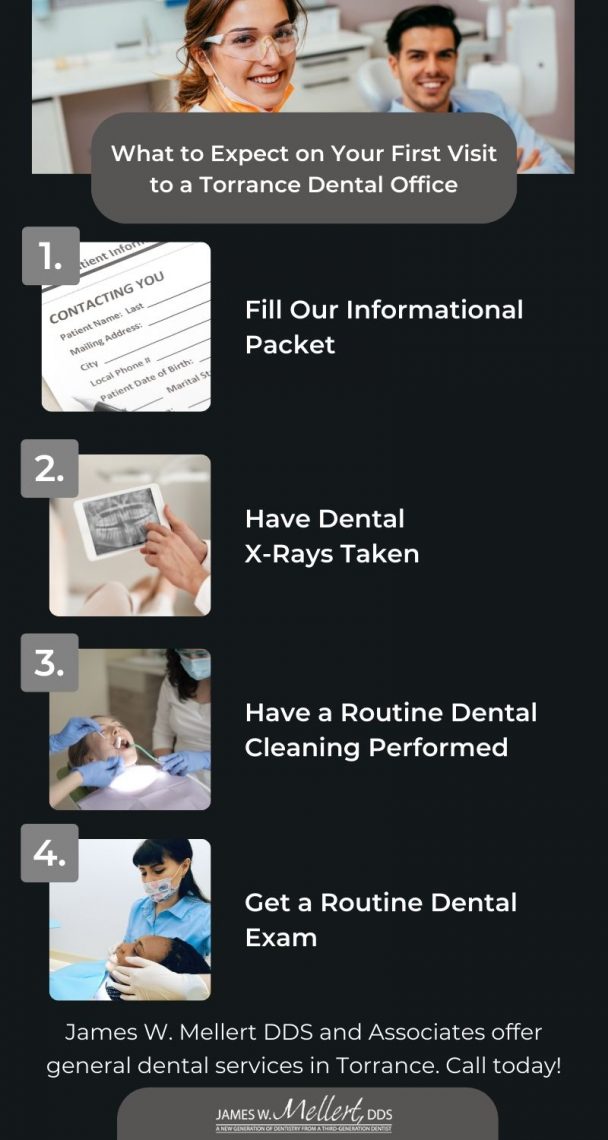 ---
Fill Our Informational Packet
Either before you come or at the Torrance dental office when you arrive for your first visit, you'll be asked to fill out an informational packet, which consists of new patient forms. This paperwork will ask you about your medical and dental history, basic patient information, release forms, and insurance information.
Dental X-Rays
Dentists like to take x-rays so that they can gauge the health of your jaw and see your bone structure. Dental x-rays also reveal any cavities and can give dentists a good idea of your overall dental health.
Routine Dental Cleaning
After dental x-rays, a dental hygienist will perform a routine dental cleaning. First, they will scrape off any plaque that has accumulated on your teeth, as well as tartar. They will then polish your teeth, offer a fluoride treatment, and floss your teeth for you.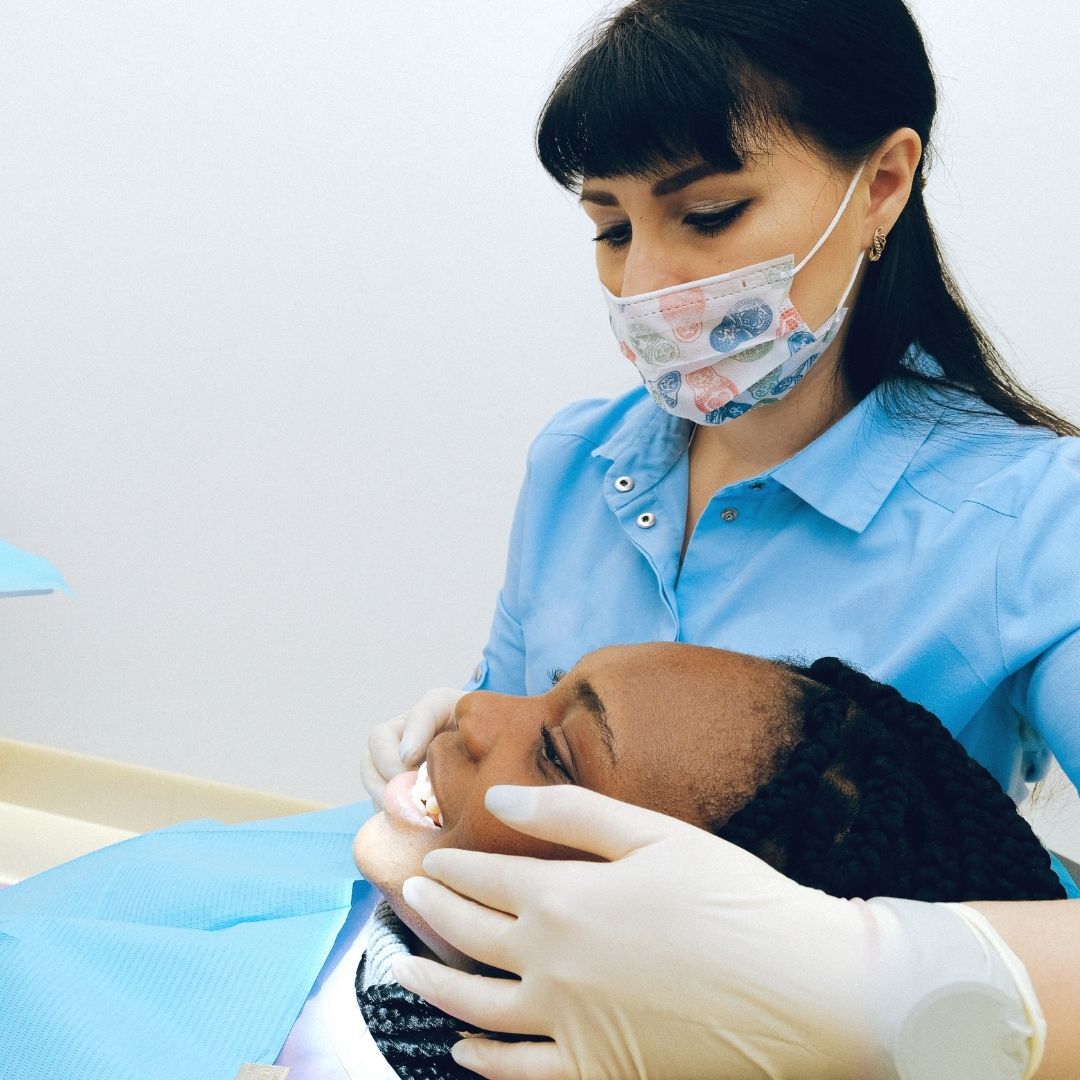 Routine Dental Exam
Once the dental hygienist has finished, they will call in the dentist. They will probably ask you some questions they may have about the information in your paperwork, ask if you have experienced any tooth pain, and ask if you have any concerns. They will then perform a routine dental exam where they will check your jaw health, your overall oral health, including your gums, look for cavities, and see if there is anything else of concern they see.
PARTNER WITH OUR TORRANCE DENTIST TODAY
The local dentists at James W. Mellert DDS and Associates are passionate about ensuring you have great oral health. If you are thinking about seeing a dentist in Torrance for the first time, we are accepting new patients. Call to schedule your dental exam at our Torrance location today!